Export Quality Management (EQM) Seminars both in Yangon and Mandalay were held at the Inya lake Hotel Yangon on 3-4 May and Hotel Marvel in Mandalay on 7-8 May 2018. The EQMseminars aimed at enhancing knowledge and skills of SMEs and support them to improve quality management and comply with prevailing market access requirements through standards and conformity assessment.The seminars tried to enable SMEs to achieve compliance with the help ofexport quality support services as part of the enabling environment. The focus is on strengtheningthe service portfolio of Business Support Organizations (BSO) to support SMEs in this area in a practical way and to help them finding appropriate support organizations for specific technical advice in order to meet international requirements.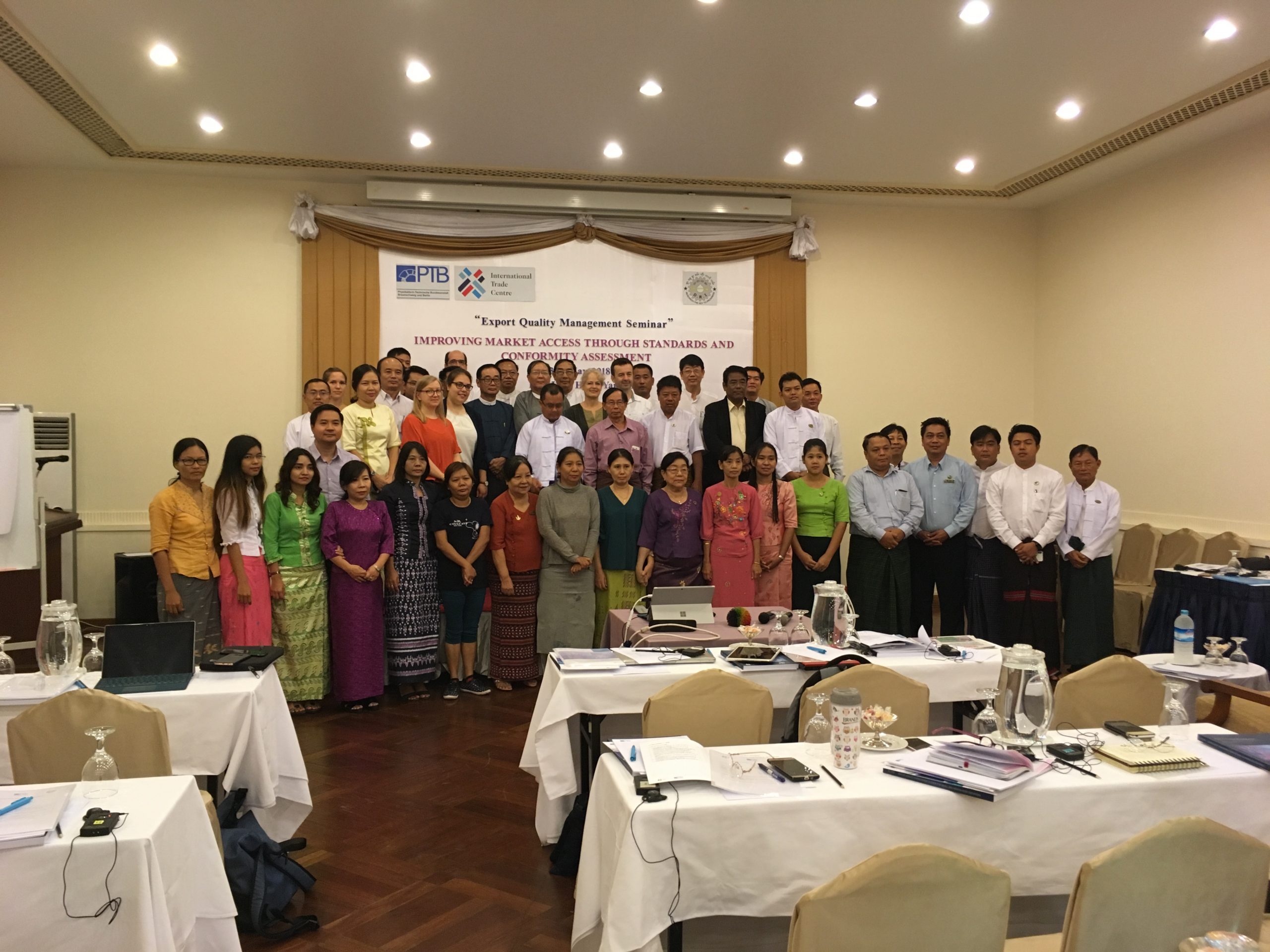 The Director General of Department of Research and Innovation (DRI), MsSvenjaWeyrauch, Project coordinator from PTB,and experts from ITC attended both seminars and kindly gave welcome and opening speeches. Both EQM seminarsfocused on the oil and oilseed subsectors, especially for peanuts, sesame and sunflower seeds. The representatives from the Myanmar Edible Oil Millers Association, the Myanmar Edible Oil Dealers Association, the Myanmar Pulses, Beans and Sesame Seeds Merchants Association, the Myanmar Inspection and Testing Service, the Food Science and Technology Association, FDA, the Ministry of Commerce and UMFCCI participated in the events.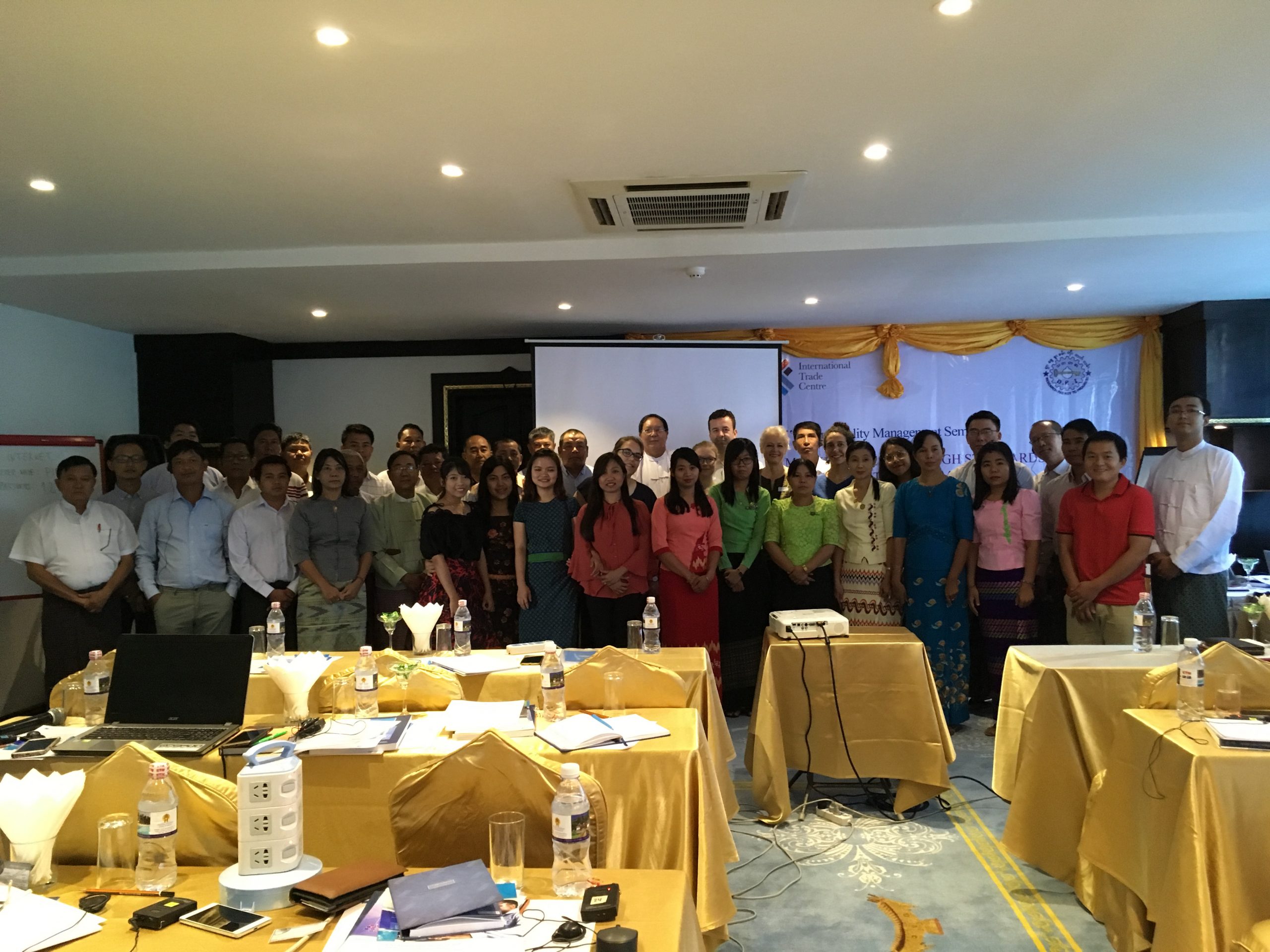 During the seminars,ITC experts shared information about technical requirements for exporting food products, the benefits of quality standards for food products, such as GAP, GHP, HACCP standards, and the threats of contaminants in peanuts, sesame seed and sunflower seeds. They also informed about conformity assessment procedures in Myanmar and clarified the difference between mandatory technical regulations and voluntary standards. Processors, distributors and retailers as well as non‐governmental groups have increasingly set their own privatevoluntary standards and codes of conduct to access niche markets,charge premium prices for their products and satisfy increasingly demanding customers abroad and at home.