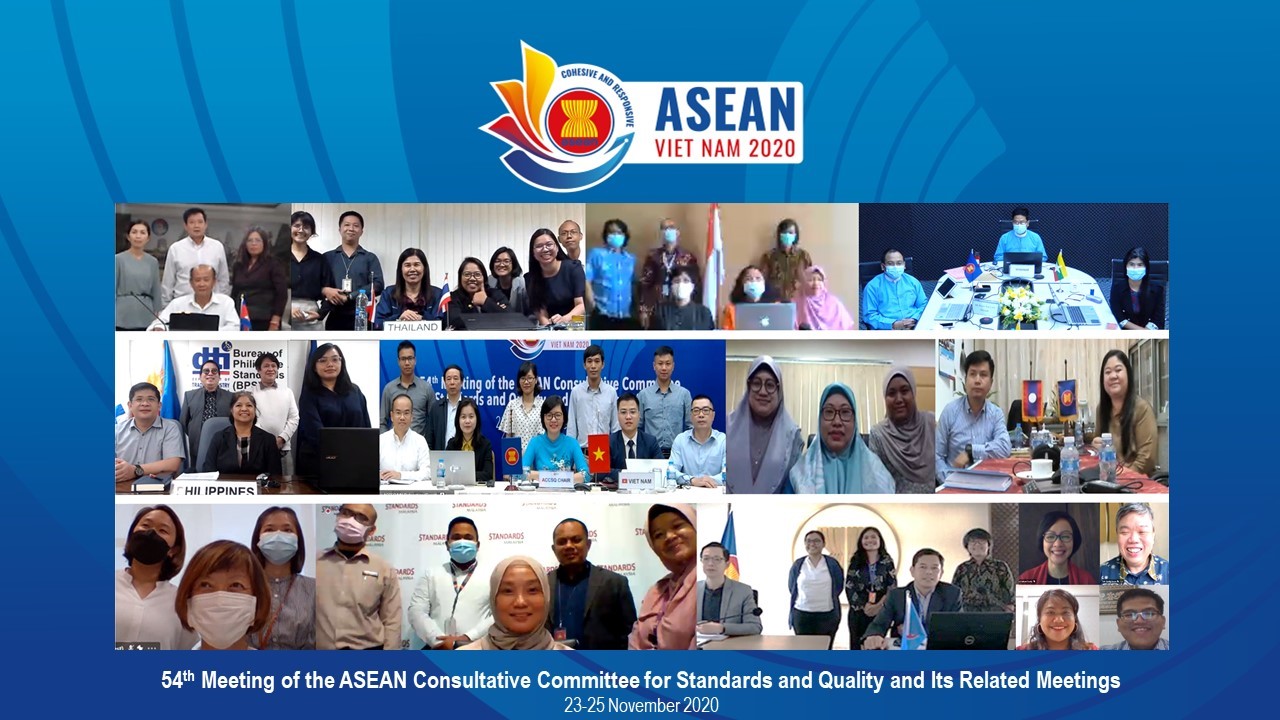 The 54th meeting of the ASEAN Consultative Committee for Standards and Quality (ACCSQ) was held from 23th to 24th November, 2020, and the ASEAN Dialogue Partners Meeting was convened by the ASEAN Secretary General on 25 November 2020 via Video conference (online).
Representatives from ASEAN countries Brunei Darussalam, Cambodia, Indonesia, Laos, Malaysia, Singapore, Myanmar, Philippines, Thailand, and Vietnam; Representatives from the ASEAN Secretariat; and ASEAN Dialogue Partners from Korea, Japan, EU, PTB, ISO, IEC participated in these meetings. As ACCSQ representatives from Myanmar, Deputy Director General of the National Standards and Quality Department and relevant departmental heads attended the meetings.
According to meeting agenda, following sectors had been discussed.
Harmonization of standards in ASEAN Member States
Implementation of sectors on Mutual Recognition Arrangements (MRA)
Implementation of Accreditation and Conformity Assessment Procedures
Negotiations about Legal Metrology on measurement procedures
Progress Reports submitted by the ACCSQ Working Groups and Product Working Groups,
Progress with ASEAN partner countries to establish a free trade area linked to ASEAN and other sectors' progress